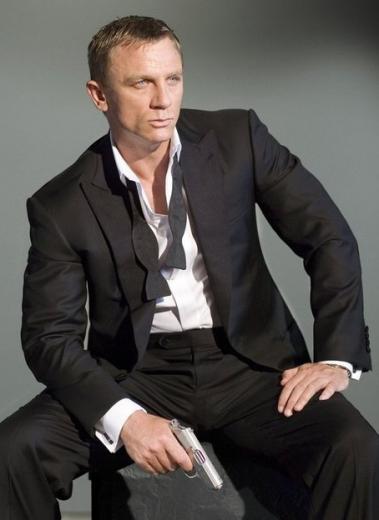 The titles of James Bond films always spark great debate, but seem to capture the essence of each one perfectly. As Daniel Craig traverses the globe filming the 23rd installment of the iconic franchise, speculation continues to increase.


Until now. According to Movie Fanatic, the James Bond 23 title will be ...

... Skyfall. Thoughts?

The alleged evidence of this is Sony Pictures buying domain names related to that title, such as JamesBond-Skyfall (dot) com and Skyfallthefilm (dot) com.

Pretty convincing. Skyfall or no Skyfall, Bond 23 is slated for a late 2012 release and may or may not mark Craig's final foray in legendary tuxedo of 007.

Reports have also surfaced that Idris Elba (The Wire) may be tapped as the next James Bond lead. For now, though, it's all about Skyfall ... probably.