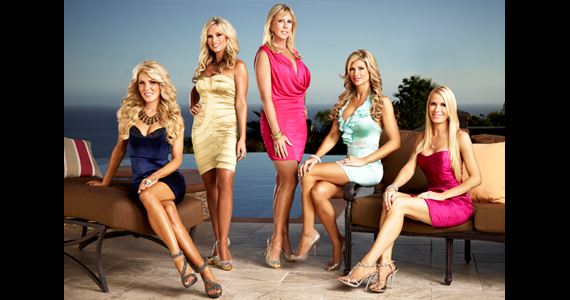 A new cast member will come on board The Real Housewives of Orange County next season and, get this, she isn't blonde! According to The National Enquirer, little-known actress Heather Debrow - formerly Heather Paige Kent, who appeared on the CBS series That's Life - will take the place of Peggy Tanous when this series starts shooting again. Tanous posted a message this week about why she has chosen to exit the program.


In 1999, Heather married plastic surgeon Terry Dubrow, a man with his own reality show past: he appeared on The Swan and Bridalplasty. The couple resides in Newport Beach and has four children.

"It's going to be interesting to see which side Heather chooses - either Gretchen and Alexis' or Vicki and Tamra," an insider told the tabloid. "No matter which side she chooses, I'm sure there is going to be fireworks and drama."

The new season for these Real Housewives will air in 2012.